75 Splashy Chance Sayings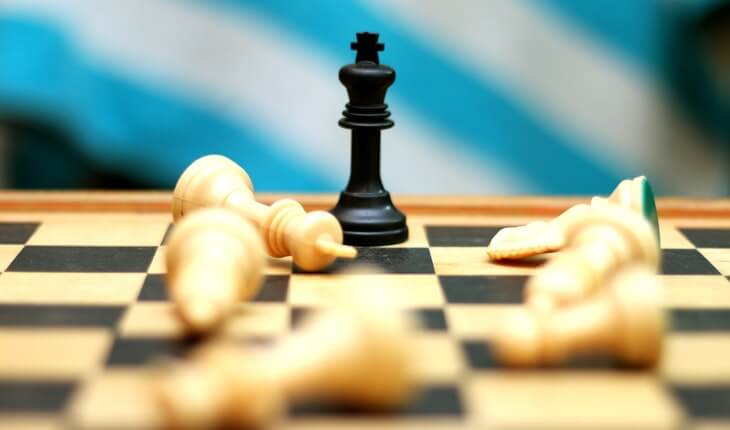 Life must give a chance to everybody. But some of us avail that chance and becomes successful and unfortunately some of us could not avail that chance and becomes looser .winners always avail the chances while looser miss the chances. Some lucky people find a lot of chances in life while some get just one. Its depends on your luck that nature provides you how many chances.
If nature could not provide you a chance. Its happen only with minority of people. Otherwise nature must provide a chance to everyone. But suppose if nature could not provide you a single chance than don't be sad. Don't loose hope. If natures don't provide you chance than you have to create your chance.Genius people always create chances. They create chances by their mind. You always see them cool and calm in every situation. Must avail chance. Where you need to take risk to avail chance. Take risk but never miss it. Successful people always take risk and avail their chance. They never miss the chance. People who avail chances always conquer their fields and reach their destination.
Here we have splendid sayings on chances including writer's names.  Must read them. These sayings will motivate you and encourage you to avail chances. All sayings focusing on the importance of chances. We have sayings of great businessman, leaders, soldiers, etc. they shared their experience how they achieved success in their life. These sayings will must inspire you.
Chance Sayings
"A problem is a chance for you to do your best." —Duke Ellington
"Chances don't approach you, it's you who approach chances." —Toba Beta
"Shallow men believe in luck or in circumstance. Strong men believe in cause and effect." —Ralph Waldo Emerson
"Every moment of your life is a second chance." —Rick Price
"If you are still breathing, you have a second chance." —Oprah Winfrey
"Take chances, make mistakes. That's how you grow. Pain nourishes your courage. You have to fail in order to practice being brave." —Mary Tyler Moore
"If opportunity doesn't knock, build a door." —Milton Berle
"Chance never helps those who do not help themselves." —Sophocles
"Necessity is the mother of taking chances." —Mark Twain
"I don't buy the idea of a second chance. With hope we make a lot of chances." —Toba Beta
"You had only one chance for a signature in life, but most people left no impression." —Meg Wolitzer
"A wise man turns chance into good fortune." —Thomas Fuller
"Forgiveness says you are given another chance to make a new beginning." —Desmond Tutu
"In the space between chaos and shape there was another chance." —Jeanette Winterson
"Take a chance! All life is a chance." —Dale Carnegie
"Chance favors only those who court her." —Charles Nicolle
"No man ever became wise by chance." —Lucius Annaeus Seneca
"Learning is not attained by chance, it must be sought for with ardor and diligence." —Abigail Adams
"Life, For some it is battle for others its dance…For rich it is party for poor it is chance." —Nino Varsimashvili
"Every action has a reaction. We've got one planet and one chance." —Tim McIlrath
"Chance is the providence of adventurers." —Napoleon Bonaparte
"I will prepare and some day my chance will come." —Abraham Lincoln
"Million-to-one chances…crop up nine times out of ten." —Terry Pratchett
"Chance is always powerful. Let your hook always be cast; in the pool where you least expect it, there will be fish." —Ovid
"Random chance plays a huge part in everybody's life." —Gary Gygax
"If you expect the worse, you're only denying someone a chance to be better." —Sangu Mandanna
"Chance never helps those who do not help themselves." —Sophocles
"People seldom recognize opportunity for it comes disguised as hard work." —K. Balachander
"He who leaves nothing to chance will do few things poorly, but he will do few things." —Edward F. Halifax
"Just keep taking chances and having fun." —Garth Brooks
"You get as many chances as you want; as many as you dare to make for yourself." —Edward Bloor
"If you have a dream, give it a chance to happen." —Richard M. DeVos
"One chance is all you need." —Jesse Owens
"If somebody is gracious enough to give me a second chance, I won't need a third." —Pete Rose
"Take chances, make mistakes. That's how you grow. Pain nourishes your courage. You have to fail in order to practice being brave." —Mary Tyler Moore
"Grab a chance and you won't be sorry for a might-have-been." —Arthur Ransome
"Chance is always powerful. Let your hook be always cast; in the pool where you least expect it, there will be a fish." —Ovid
"Bad chances were better than no chances." —Stephen King
"Do you want to be safe and good, or do you want to take a chance and be great?" —Jimmy Johnson
"Every second we have a second chance to do something we haven't done yet. That's why it's called a second and not a first." —Robert J. Braathe
"Chance has never yet satisfied the hope of a suffering people." —Marcus Garvey
"Happiness in marriage is entirely a matter of chance." —Jane Austen
"Life is full of chances, don't miss yours today." —M Howson
"Chance has never yet satisfied the hope of a suffering people." —Marcus Garvey
"Be brave, little rabbit. Take a chance." —Cherise Sinclair
"I want the world to know that everybody deserves a second chance." —El Debarge
"If you have made mistakes, even serious ones, there is always another chance for you. What we call failure is not the falling down but the staying down." —Mary Pickford
"Life is a trick, and you get one chance to learn it." —Terry Pratchett
"Cheers to a new year and another chance for us to get it right." —Oprah Winfrey
"In case you never get a second chance: don't be afraid! And what if you do get a second chance? You take it." —C. JoyBell C
"A man deserves a second chance, but keep an eye on him." —John Wayne
"If you want to be successful, you must either have a chance or take one." —Evan Esar
"Opportunists seek for a chance,Entrepreneurs make new chances." —Toba Beta
"All anyone asks for is a chance to work with pride." —W. Edwards Deming
"Opportunities multiply as they are seized." —Sun Tzu
"Who you are tomorrow begins with what you do today." —Tim Fargo
"You only get one chance at life and you have to grab it boldly." —Bear Grylls
"Give yourself a chance to see how much better life will get. And it will get better." —Joel Burns
"The successful man is one who had the chance and took it." —Roger Babson
"I've never quite believed that one chance is all I get." —Anne Tyler
"Take a chance on me and I will prove how worthy your life is." —Heenashree Khandelwal
"Having a second chance makes you want to work even harder." —Tia Mowry
"There is no such thing as no chance." —Henry Ford
"One chance, One life. Make it or screw it up, it's your choice. Don't wait to long or your time will be up." —Stephen Burt
"You get one chance to make an impression, and coasting through is a disservice." —James Vincent McMorrow
"No conqueror believes in chance." —Friedrich Nietzsche
"We all have big changes in our lives that are more or less a second chance." —Harrison Ford
"We're given second chances every day of our life. We don't usually take them, but they're there for the taking." —Andrew M. Greeley
"Life is too precious to be left to chance." —Walter Moers
"Personally I give us , one chance of three." —Sean Connery
"We're given second chances every day of our life. We don't usually take them, but they're there for the taking." —Andrew Greeley
"You'll always miss 100% of the shots you don't take." —Wayne Gretzky
"Chance determines our lives in important ways." —Gerhard Richte
"One lot apiece, one chance to undo an error or secure a fate." —Janet Morris
"Do not fear to give yourself a chance that will change you for the better." —Gift Gugu Mona