72 Splendid Faith Sayings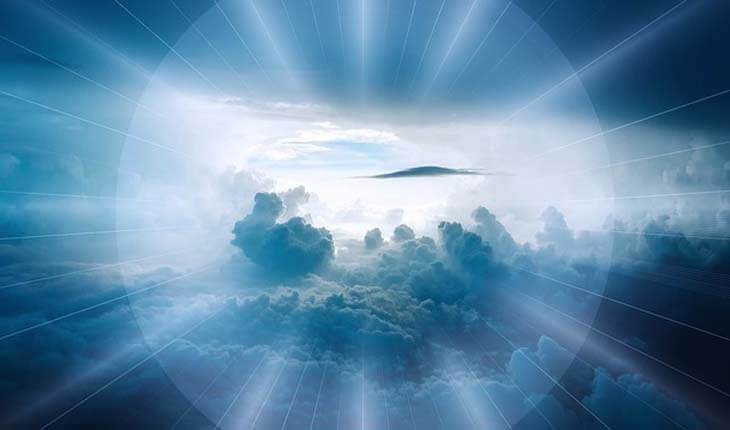 Faith is the strong belief on God. That God loves us so much. He will create a path for us in that tough situation.He will create a light of hope in the darkness. Its does not matter how crucial life is he will must create a way for you. Faith is so helpful in our lives. Strong faith always leads us towards success and spirituality. Without faith success is not possible.
Without faith you cannot achieve your goals. Faith is taking the first step even when you do not s whole stair case by Martin Luther King
Faith is the strong belief and trust faith play an important role in our success. People who are so successful in life now days all they have very strong faith.
Faith is so important. It is expression of hope which makes us calm in every situation. Unfortunately some people don't believe things which are hide are which they cannot see. As result they face stress and depression. We should improve our faith in our lives. We should work hard and left the rest on God. Here we have precious sayings on the importance of faith which will encourage you. It is the experience of great leaders, politicians, famous business man. These sayings will inspire you and will play an important role in your life. Must go through them and keep them in your mind. These saying will motivate you and encourage you in every single step of life. We must learn from experience of such great people.
Because if you have faith you can do anything even you can conquer the world. Below are famous sayings on faith must go through them.
Optimism is the faith that leads to achievement. Nothing can be done without hope and confidence.  (Helen Keller)
---
Faith consists in believing what reason cannot.  (Voltaire)
---
Through faith we learn to believe the evidence of our eyes.  (Robert Brault)
---
Faith is about doing. You are how you act, not just how you believe.  (Mitch Albom)
---
Faith doesn't make sense. That's why it makes miracles.  (John Di Lemme)
---
Faith does not eliminate questions. But faith knows where to take them.  (Elisabeth Elliot)
---
Reason is our soul's left hand, Faith her right.  (John Donne)
---
My faith is my biggest motivating factor.  (Marilyn Simandle)
---
Faith is taking the first step even when you don't see the whole staircase.  (Martin Luther King, Jr.)
---
Duty cannot exist without faith.  (Benjamin Disraeli)
---
belief is the death of intelligence.  (Robert Anton Wilson)
---
Faith allows things to happen.  It is the power that comes from a fearless heart.  And when a fearless heart believes, miracles  happen.  (Unknown)
---
Faith is spiritualized imagination.  (Henry Ward Beecher)
---
Faithless is he that says farewell when the road darkens.  (J. R. R. Tolkien)
---
Be faithful in small things because it is in them that your strength lies.  (Mother Teresa)
---
Faith is the very first thing you should pack in a hope chest.  (Sarah Ban Breathnach)
---
Every day do your best.  God will do the rest.  (Unknown)
---
Faith is a passionate intuition.  (William Wordsworth)
---
God will never give you anything you can't handle, so don't stress.  (Kelly Clarkson)
---
Faith that the thing can be done is essential to any great achievement.  (Thomas N. Carruthers)
---
We are saved by faith alone, but the faith that saves is never alone.  (Martin Luther)
---
Put your confidence in God and not in man.  (Unknown)
---
To me faith means not worrying.  (John Dewey)
---
Faith sees a beautiful blossom in a bulb, a lovely garden in a seed, and a giant oak in an acorn.  (William Arthur Ward)
---
My faith is my biggest motivating factor.  (Marilyn Simandle)
---
All the world is made of faith, and trust, and pixie dust.  (J.M. Barrie)
---
At the point where hope would otherwise become hopelessness, it becomes faith.  (Robert Brault)
---
Faith is believing without seeing, knowing without proof, and sharing without regret.  (Catherine  Pulsifer)
---
Faith is the bird that feels the light when the dawn is still dark.  (Rabindranath Tagore)
---
It is only the farmer who faithfully plants seeds in the Spring, who reaps a harvest in the Autumn.  (B. C. Forbes)
---
Put your confidence in God and not in man.  (Unknown)
---
Faith is what makes life bearable, with all its tragedies and ambiguities and sudden, startling joys.  (Madeleine L'Engle)
---
Through hard work, perseverance and a faith in God, you can live your dreams.  (Ben Carson)
---
Faith has to do with things that are not seen and hope with things that are not at hand.  (St. Thomas Aquinas)
---
You can't know, you can only believe – or not.  (C.S. Lewis)
---
Of course I doubt. I do not practice a certainty. I practice a faith.  (Robert Brault)
---
Faith is more important to me than life itself because without it there would be no fullness of life.  (Mother Teresa)
---
Faith is to believe what you do not see; the reward of this faith is to see what you believe.  (Saint Augustine)
---
Stay faithful to your own discovery, leave the rest and life will take care of it.  (Mooji)
---
Choose to put your faith in God's unconditional love for you on a daily basis.  (Gloria Coleman)
---
Faith is like radar that sees through the fog — the reality of things at a distance that the human eye cannot see.  (Corrie ten Boom)
---
Faith consists in believing when it is beyond the power of reason to believe.   (Voltaire)
---
With faith, discipline and selfless devotion to duty, there is nothing worthwhile that you cannot achieve.      (Muhammad Ali Jinnah)
---
Faith is the confidence, the assurance, the enforcing truth, the knowing.  (Robert Collier)
---
Faith involves believing in a God who loves you so much that he will always do the very best for you.  (Margaret Weston)
---
Faith makes all things possible… love makes all things easy.  (Dwight L. Moody)
---
Faith is a great gift to have.  (Bern Will Brown)
---
Faith is not something to grasp, it is a state to grow into.  (Mahatma Gandhi)
---
Faith is daring the soul to go beyond what the eyes can see.  (William Newton Clark)
---
Faith is the quiet cousin of courage.  (Judith Hanson Lasater)
---
See the best. Forgive the worst. Forget the bad. Always have faith.  (Melissa Eshleman)
---
I could not believe in a God that would challenge faith like this.  (Jonathan Safran Foer)
---
Faith is a knowledge within the heart, beyond the reach of proof.  (Khalil Gibran)
---
Faith is believing in things when common sense tells you not to.  (George Seaton)
---
It's faith in something and enthusiasm for something that makes a life worth living.  (Oliver Wendell Holmes Sr)
---
Faith and prayer are the vitamins of the soul; man cannot live in health without them.  (Mahalia Jackson)
---
Faith is unseen but felt, faith is strength when we feel we have none, faith is hope when all seems lost.  (Catherine Pulsifer)
---
Faith is not the belief that God will do what you want. It is the belief that God will do what is right.  (Max Lucado)
---
Without faith, nothing is possible. With it, nothing is impossible.  (Mary McLeod Bethune)
---
Faith is much better than belief. Belief is when someone else does the thinking.  (Buckminster Fuller)
---
Faith, acceptance of which we imagine to be true, that which we cannot prove.  (Dan Brown)
---
Faith means belief in something concerning which doubt is theoretically possible.  (William James)
---
Faith is believing that the outcome will be what it should be, no matter what it is.   (Colette Baron-Reid)
---
If you will believe and stay in faith, and expect good things, you too can defy the odds.  (Joel Osteen)
---
I don't think that we're meant to understand it all the time. I think that sometimes we just have to have faith.  (Nicholas Sparks)
---
Patience and Diligence, like faith, remove mountains.  (William Penn)
---
Faith is the highest passion in a human being. Many in every generation may not come that far, but none comes further.  (Soren Kierkegaard)
---
Faith makes the discords of the present the harmonies of the future.   (Robert Collyer)
---
Care more for a grain of faith than a ton of excitement.  (Charles Haddon Spurgeon)
---
I am not moved by what I see. I am not moved by what I feel. I am moved only by what I believe.  (Smith Wigglesworth)
---