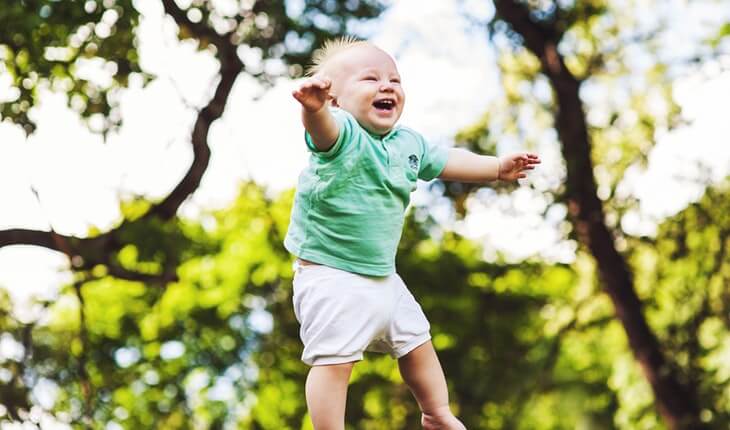 Life is too short so we should enjoy life and should live happy.All good or bad things which happened to us are temporary.So we should forget all the things and should live happy and should enjoy our life.life is so precious gift of God.we should care it.In this post you will find amazing happy sayings and quotes.
"Be happy for this moment. This moment is your life." —Omar Khayyam
"Think of all the beauty still left around you and be happy." —Anne Frank
"Most folks are as happy as they make up their minds to be." —Abraham Lincoln
"Three grand essentials to happiness in this life are something to do, something to love and something to hope for." —Joseph Addison
"Happiness does not have a price tag so smile." —Jade Lebea
"Happiness simply cannot be relied upon as a measure of success." —John C. Maxwell
"Indeed, man wishes to be happy even when he so lives as to make happiness impossible." —St. Augustine
"Happiness is not something you postpone for the future; it is something you design for the present." —Jim Rohn
"A great obstacle to happiness is to expect too much happiness." —Bernard de Fontenelle
"A happy life consists not in the absence, but in the mastery of hardships." —Helen Keller
"It's all about quality of life and finding a happy balance between work and friends and family." —Philip Green
"Happiness depends on your mindset and attitude." —Roy T. Bennett
"Happiness is a choice that requires effort at times." —Aeschylus
"We all live with the objective of being happy; our lives are all different and yet the same." —Anne Frank
"If only we'd stop trying to be happy we could have a pretty good time." —Edith Wharton
"Happiness is the secret to all beauty. There is no beauty without happiness." —Christian Dior
"A heart full of joy is better than a hand full of coins." —Matshona Dhliwayo
"Happiness is really a deep harmonious inner satisfaction and approval." —Francis Wilshire
"Life is like a roller coaster, live it, be happy, enjoy life." —Avril Lavigne
"Drink because you are happy, but never because you are miserable." —G.K. Chesterton
"The long days are no happier than the short ones." —Philip James Bailey
"Happy are those who dare courageously to defend what they love." —Ovid
"Happiness is not a goal; it is a by-product." —Eleanor Roosevelt
"Happiness is breathlessly chasing you." —Terri Guillemets
"Even if happiness forgets you a little bit, never completely forget about it." —Jacques Prévert
"The word 'happy' would lose its meaning if it were not balanced by sadness." —Carl Jung
"Nothing makes a person happier than having a happy heart." —Roy T. Bennett
"The only true happiness comes from squandering ourselves for a purpose." —John Mason Brown
"Most people would rather be certain they're miserable, than risk being happy." —Robert Anthony
"The constant happiness is curiosity." —Alice Munro
"Joy is a net of love by which you can catch souls." —Mother Teresa
"It is not how much we have, but how much we enjoy, that makes happiness." —Charles Spurgeon
"Happiness is distraction from the human tragedy." —J.M. Reinoso
"All seasons are beautiful for the person who carries happiness within." —Horace Friess
"A happy marriage is a long conversation which always seems too short." —Andre Maurois
"Nothing makes me so happy as to observe nature and to paint what I see." —Henri Rousseau
"Nothing makes a person happier than having a happy heart. " —Roy T. Bennett
"Be happy. It's one way of being wise." —Sidonie Gabrielle Colette
"When a man has lost all happiness, he's not alive. Call him a breathing corpse." —Sophocles
"Whatever you decide to do, make sure it makes you happy." —Paulo Coelho
"People don't notice whether it's winter or summer when they're happy." —Anton Chekhov
"Happiness and moral duty are inseparably connected." —George Washington
"A happy life is one which is in accordance with its own nature." —Lucius Annaeus Seneca
"Happy is entirely up to you and always has been." —Janette Rallison
"We create happiness." —Walt Disney
"Being happy is a matter of personal taste." —Pierre Teilhard de Chardin
"For every minute you are angry you lose sixty seconds of happiness." —Ralph Waldo Emerson
"Everyone wants to live on top of the mountain, but all the happiness and growth occurs while you're climbing it." —Andy Rooney
"Happiness is not a state to arrive at, but a manner of traveling." —Margaret Lee Runbeck
"It's part of life to have obstacles. It's about overcoming obstacles; that's the key to happiness." —Herbie Hancock
"The purpose of our lives is to be happy." —Dalai Lama
"The key to happiness was achievable dreams." —Nicholas Sparks
"If people are talking behind your back, be happy that you are the one in front." —Unknown
"Happiness is found in doing, not merely possessing." —Napoleon Hill
"The foolish man seeks happiness in the distance, the wise grows it under his feet." —James Oppenheim
"Don't put the key to happiness in someone else's pocket." —Unknown
"Happiness is the soundtrack of my life." —Terri Guillemets
"Happiness lies first of all in health." —George William Curtis
"Even nice things don't make you happy when you're tired." —Jo Brand
"If you walk in joy, happiness is close behind." —Todd Stocker
"Happiness is but a mere episode in the general drama of pain." —Thomas Hardy
"Success is getting what you want, happiness is wanting what you get." —W.P. Kinsella
"Happiness only real when shared." —Christopher McCandless
"Happiness often sneaks in through a door you didn't know you left open." —John Barrymore
"Money won't make you happy, But everybody wants to find out for themselves." —Zig Ziglar
"Your destiny is my destiny. Your happiness is my happiness." —Islom Karimov
"The miracle is not that we do this work, but that we are happy to do it." —Mother Teresa
"You can't hold on to a grievance and be happy. Time to make a choice." —Robert Holden
"A solid sense of self will help a person to lead a full and happy life." —Kimberly Elise
"Happiness is not a destination. It is a method of life." —Burton Hills
"Most obstacles melt away when we make up our minds to walk boldly through them." —Orison Swett Marden
"If you want to live a happy life, tie it to a goal, not to people or objects." —Albert Einstein
"Happiness is a form of courage." —Holbrook Jackson
"Happiness is not in the mere possession of money; it lies in the joy of achievement, in the thrill of creative effort." —Franklin D. Roosevelt
"With happiness as with health: to enjoy it, one should be deprived of it occasionally." —Jules Verne
"A happy wife is a happy life." —Gavin Rossdale
"Compromise brings harmony to both, happiness to none." —Amit Kalantri
"Happiness is not an ideal of reason but of imagination." —Immanuel Kant
"The man who removes a mountain begins by carrying away small stones." —Chinese Proverb
"Happiness is a habit, cultivate it." —Elbert Hubbard
"Happiness is a direction, not a place." —Sydney J. Harris
"Wealth is only a source of happiness when it is used to do good for others." —Denis Waitley
"Happiness will never come to those who fail to appreciate what they already have." —Unknown
Hope you find these happy sayings and quotes useful. If we have missed any famous sayings and quotes, you can tell us via contact form below.