66 Splashy Self Help Sayings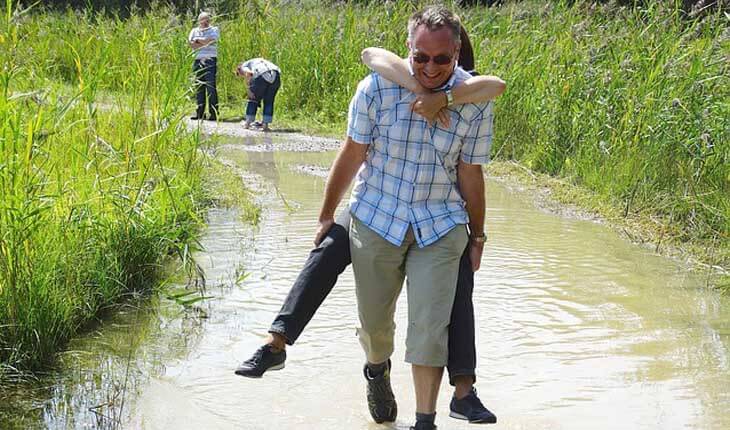 In this post, you will find amazing self help sayings and quotes.
"The spirit of self-help is the root of all genuine growth in the individual." —Samuel Smiles
"The only time you fail is when you fall down and stay down." —Stephen Richards
"Those who cannot change their minds cannot change anything." —George Bernard Shaw
"A man cannot be comfortable without his own approval." —Mark Twain
"Courage increases with confidence. Confidence grows with self-trust." —Dr T.P.Chia
"Make the most of yourself, for that is all there is of you." —Ralph Waldo Emerson
"Helping others is like helping yourself." —Henry Flagler
"Success is achieved and maintained by those who try and keep trying." —W. Clement Stone
"you don't have to worry about burning bridges, if you're building your own." —Kerry E. Wagner
"Sometimes is okay to give up on something, as long as you do not give up on yourself." —Steven Atichison
"I do not believe in making the right decision, I make a decision and make it right." —Muhammad Ali Jinnah
"Low self-esteem is like driving through life with your hand-break on." —Maxwell Maltz
"Self-disciplined people are more successful, healthier and happier in life." —Dr T.P.Chia
"Your problem is you're, too busy holding onto your unworthiness." —Ram Dass
"Your best teacher is the person offering you your greatest challenge." —Cheryl Richardson
"Care less of what others think of you and care more of what you think of yourself." —Gia Sison
"Your inner strength is your outer foundation." —Allan Rufus
"Find joy in the ordinary." —Max Lucado
"Find out what you're afraid of and go live there." —Chuck Palahniuk
"Never bend your head. Always hold it high. Look the world straight in the face." —Helen Keller
"Allow yourself to be a beginner. No one starts off being excellent." —Wendy Flynn
"Respect yourself and others will respect you." —Confucius
"The spirit of self-help is the root of all genuine growth in the individual." —Samuel Smiles
"Self-suggestion makes you master of yourself." —W. Clement Stone
"Rule your mind or it will rule you." —Horace
"Where we think we need more self discipline we usually need more self love." —Tara Mohr
"The only routine with me is no routine at all." —Jacqueline Kennedy Onassis
"You are very powerful, provided you know how powerful you are." —Yogi Bhajan
"Do one thing every day that scares you." —Eleanor Roosevelt
"The greatest success is successful self-acceptance." —Ben Sweet
"Problems are only opportunities in work clothes." —Henry J. Kaiser
"You and your purpose in life are the same thing. Your purpose is to be you." —George Alexiou
"The difference between who you are and who you want to be, is what you do." —Bill Phillips
"If I had my career over again? Maybe I'd say to myself, speed it up a little." —James Stewart
"A man's true delight is to do the things he was made for." —Marcus Aurelius
"You don't need to be better than any one else you just need to be better than you used to be." —Wayne Dyer
"Nobody holds a good opinion of a man who holds a low opinion of himself." —Anthony Trollope
"I look at every book as a self-help book." —Marc Maron
"Where we fall are the stepping-stones for our journey." —Lolly Daskal
"When a flower doesn't bloom you fix the environment in which it grows, not the flower." —Alexander Den Heijer
"God helps those who help themselves." —Benjamin Franklin
"The willingness to show up changes us, It makes us a little braver each time." —Brené Brown
"It is easy to live for others, everybody does. I call on you to live for yourselves." —Ralph Waldo Emerson
"What's right is what's left if you do everything else wrong." —Robin Williams
"Don't set your goals too low. If you don't need much, you won't become much." —Jim Rohn
"I'm not a victim. I'm not a survivor. I'm a fighter." —JenniferElizabeth Austin
"Go easy on yourself. Whatever you do today, let it be enough." —Buddha
"For a man to conquer himself is the first and noblest of all victories." —Plato
"Happiness is wanting what you have." —Timothy Ferriss
"A person places themselves on a level with the ones they praise." —Johann Wolfgang Von Goethe
"A wise man will make more opportunities than he finds." —Francis Bacon
"We catch frightful glimpses of ourselves in the hostile eyes of others." —Mignon McLaughlin
"Minds are like flowers, they only open when the time is right." —Stephen Richards
"I am simply trying to be better than the person I was yesterday." —Selena Gomez
"Education comes from within; you get it by struggle and effort and thought." —Napolean Hill
"Forget about what everyone else thinks and says. If it makes you happy, do it." —Unknown
"A man can stand a lot if he can stand himself." —Axel Munthe
"It's great to be here. It's great to be anywhere." —Keith Richards
"God himself helps those who dare." —Ovid
"The problem with battling yourself is that even if you win, you lose." —Caitlin Moran
"New beginnings are often disguised as painful endings." —Lao Tzu
"Don't compromise yourself. You are all you've got." —Janis Joplin
"Don't let anyone ever dull your sparkle." —Unknown
"Nobody can make you feel inferior without your consent." —Eleanor Roosevelt
"It is not only for what we do that we are held responsible, but also for what we do not do." —Moliere
"Ultimately the greatest help is self-help." —Bruce Lee
Hope you find these self help sayings and quotes useful. If we have missed any famous sayings and quotes, you can tell us via contact form below.