110 Best Sayings about Love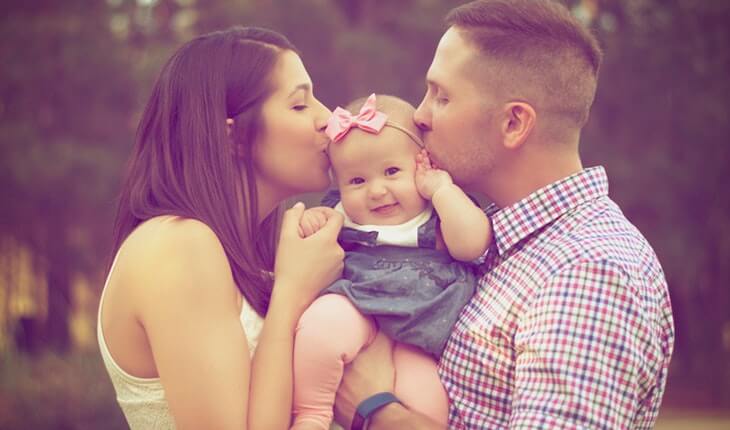 In this post, you will find best sayings and quotes about love.
Best Sayings about Love
Love is the bridge between two hearts.
You're that part of me I'll always need.
Every time I see you, I fall in love all over again.
If I had a rose for every time I thought of you, I'd be picking roses for a lifetime.
When poverty enters through the door, love jumps through the window.
The rose speaks of love silently, in a language known only to the heart.
A true lover always loves and agrees with their lover!
The best thing to hold onto in life is each other.
Tell me your dreams, and I'll make them happen.
Love is a sweet dream and marriage is the alarm clock.
Once you have learned to love, You will have learned to live.
A man is not where he lives, but where he loves.
Where there's love, there's pain.
Love is born at first sight; the friendship of a frequent and lengthy exchange.
You're worth every mile between us.
No three words have greater power than I Love You.
You may hold my hand for a while, but you hold my heart forever.
You are my perfect soul mate who brings the very best out of me.
Fire in the heart sends smoke into the head.
Follow love and it will flee, flee love and it will follow.
Love me when I least deserve it, because that's when I really need it.
Love doesn't respect the law, nor obeys king.
I am happiest when I'm right next to you.
My night has become a sunny dawn because of you.
A heart that loves is always young.
My love for you is a journey starting at forever and ending at never.
Don't make love by the garden gate, love is blind but the neighbors ain't.
The one who loves least controls the relationship.
Love makes time pass; time makes love pass.
Who loves you well will make you cry.
Your love is all I need to feel complete.
I need you like a heart needs a beat.
To fall in love is awfully simple, but to fall out of love is simply awful.
Blue eyes say, Love me or I die; black eyes say, Love me or I kill thee.
The strongest and purest love is not the one that starts from impressions, but the one that comes from admiration.
My favorite place in the world is next to you.
Where there's marriage without love, there will be love without marriage.
Without His love I can do nothing, with His love there is nothing I cannot do.
Let your love be like the misty rains, coming softly, but flooding the river."
Best Quotes about Love
"True love stories never have endings." —Richard Bach
"Love is like the wind, you can't see it but you can feel it." —Nicholas Sparks,
"There is no remedy for love but to love more." —Henry David Thoreau
"To the world you may be just one person, but to one person you may be the world." —Brandi Snyder
"Love is blind, it stops lovers seeing the silly things they do." —William Shakespeare
"There is only one happiness in this life, to love and be loved." —George Sand
"Do not seek perfection in a changing world. Instead, perfect your love." —Buddah
"A friend is someone who knows all about you and still loves you." —Elbert Hubbard
"Love takes off masks that we fear we cannot live without and know we cannot live within." —James Baldwin
"When we are in love we seem to ourselves quite different from what we were before." —Blaise Pascal
"Years of love have been forgot, in the hatred of a minute." —Edgar Allan Poe
"Love is the condition in which the happiness of another person is essential to your own." —Robert Heinlein
"Love takes off masks that we fear we cannot live without and know we cannot live within." —James Baldwin
"Love is much like a wild rose, beautiful and calm, but willing to draw blood in its defense." —Mark Overby
"Let us always meet each other with smile, for the smile is the beginning of love." —Mother Teresa
"Anyone can be passionate, but it takes real lovers to be silly." —Rose Franken
"Every time we love, every time we give, it's Christmas." —Dale Evans
"It is not a lack of love, but a lack of friendship that makes unhappy marriages." —Friedrich Nietzsche
"If I know what love is, it is because of you." —Herman Hesse
"Like the measles, love is most dangerous when it comes late in life." —Lord Byron
"A loving heart is the truest wisdom." —Charles Dickens
"Love one another and you will be happy. It's as simple and as difficult as that." —Michael Leunig
"People who are sensible about love are incapable of it." —Douglas Yates
"Love is the beauty of the soul." —St. Augustine
"Where there is love there is life." —Mahatma Gandhi
"A woman knows the fact of the man she loves like a sailor knows the open sea." —Honore De Balzac
"Eventually you will come to understand that love heals everything, and love is all there is." —Gary Zukav
"The one you love and the one who loves you are never, ever the same person." —Chuck Palahniuk
"Your task is not to seek for love, but merely to seek and find all the barriers within yourself that you have built against it." —Rumi
"God created the flirt as soon as he made the fool." —Victor Hugo
"One word frees us of all the weight and pain of life: that word is love." —Sophocles
"Some say that true love is a mirage. Seek it anyway, for all else is surely desert." —Robert Brault
"Love doesn't make the world go round. Love is what makes the ride worthwhile." —Franklin P. Jones
"Some people come into our lives and quickly go. Some stay for a while, leave footprints on our hearts, and we are never, ever the same." —Flavia Weedn
"Sometimes the heart sees what is invisible to the eye." —H. Jackson Brown, Jr.
"One does not fall "in" or "out" of love.  One grows in love." —Leo Buscaglia
"Where there is great love, there are always miracles." —Willa Cather
"One is loved because one is loved. No reason is needed for loving." —Paulo Coelho
"At the touch of love everyone becomes a poet." —Plato
"Love is too young to know what conscience is." —William Shakespeare
"Age does not protect you from love, but love to some extent protects you from age." —Jeanne Moreau
"Love asks me no questions, and gives me endless support." —William Shakespeare
"Life is one fool thing after another whereas love is two fool things after each other." —Oscar Wilde
"We are all born for love. It is the principle of existence, and its only end." —Benjamin Disraeli
"Paradise is always where love dwells." —Jean Paul Richter
"We can only learn to love by loving." —Iris Murdoch
"Never love anyone who treats you like you're ordinary." —Oscar Wilde
"Life without love is like a tree without blossoms or fruit." —Khalil Gibran
"Love the whole world as a mother lovers her only child." —Buddha
"Love is composed of a single soul inhabiting two bodies." —Aristotle
"To love and win is the best thing. To love and lose, is the next best thing." —William Thackeray
"You'll always know when the right person walks into your life." —The Butcher's Wife
"Being deeply loved by someone gives you strength, while loving someone deeply gives you courage." —Lao Tzu
"Love isn't something you find. Love is something that finds you." —Loretta Young
"Love has no age, as it is always renewing." —Blaise Pascal
"Nobody has ever measured, not even poets, how much the heart can hold." —Zelda Fitzgerald
"The love we give away is the only love we keep." —Elbert Hubbard
"Love is all we have, the only way that each can help the other." —Euripides
"Better to have loved and lost, than to have never loved at all." —St. Augustine
"If you would be loved, love and be lovable." —Benjamin Franklin
"A day without love is a day without life." —George Van Valkenburg
"There would be no passion in this world if we never had to fight for what we love." —Susie Switzer
"We are most alive when we're in love." —John Updike
"In real love, you want the other person's good.  In romantic love you want the other person." —Margaret Anderson
"You know you're in love when you can't fall asleep because reality is finally better than your dreams." —Dr. Seuss
"Love is not only something you feel, it is something you do." —David Wilkerson
"Love is something eternal; the aspect may change, but not the essence." —Vincent van Gogh
"Reason is nothing less than the guardian of love." —Sam Harris
"The course of true love never did run smooth." —William Shakespeare
"You come to love not by finding the perfect person, but by seeing an imperfect person perfectly." —Sam Keen
Hope you find these sayings and quotes about love useful. If we have missed any famous sayings and quotes about love, you can tell us via contact form below.