120 Sayings about Leadership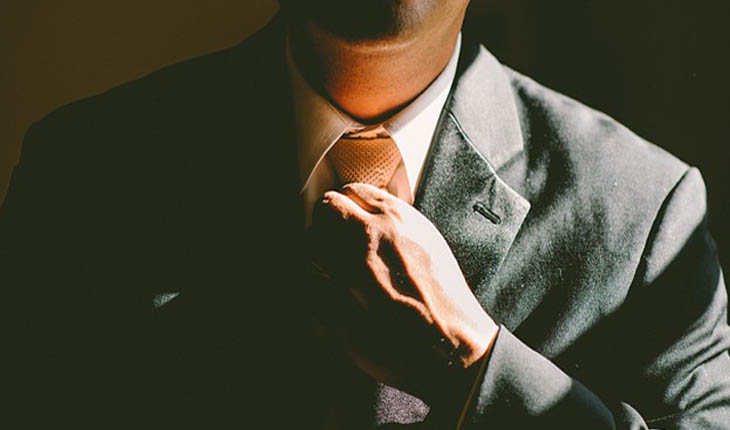 In this post, you will find amazing sayings about leadership.
Sayings about Leadership
Leaders become leaders because they speak more.
A gentle hand may lead even an elephant by a hair.
Even the largest army is nothing without a good general.
He who cannot agree with his enemies is controlled by them.
Not every reader is a leader. But every leader is a reader.
In life, always seek to be the driver, not the passenger.
A leader's most valuable asset is the strength of his people.
A wrong step by a leader is a warning to the followers.
Success at the expense of faith and family is really failure.
The people follow the example of those above them.
Every endeavor, large or small, rises and falls on leadership.
Leadership is a way of thinking, a way of acting and, most importantly, a way of communicating.
A group of idiots led by a wise man can defeat a group of wise people led by an idiot.
Dare to be a leader not always to be a follower, dare to stand alone not to follow the crowd.
Leaders must be close enough to relate to others, but far enough ahead to motivate them.
Surround yourself with dream makers, not dream killers.
It is a duty of a leader to live up to the expectations of the people he leads.
Don't blow off another's candle for it won't make yours shine brighter.
Blessed is the leader who seeks the best for those he serves.
The poorest person in the world is not the one without money but one without vision.
The task of leadership is not to put greatness into humanity, but to elicit it, for the greatness is already there.
A true leader will not give commands, he follows them. He is a servant to others, always the first one to help others.
If people are always in a haste to correct you for every mistake you make then it signifies you are a leader.
An army of a thousand is easy to find but ah how difficult to find a general.
Words of the wise, spoken quietly, should be heard rather than the shout of a ruler.
Short Sayings About Leadership
True leadership means service.
Manage procedures, lead people.
The powerful should mind their own power.
A good leader was once a good follower.
A great one must have a long heart.
Success or failure is a reflection of leadership.
Communication is the real work of leadership
Leaders provide the sky that others may soar.
Whatever the boss says goes.
A living dog is better than a dead lion.
Much talking does not make you a leader.
A large chair does not make a king.
Great chiefs prove their worthiness.
Heroes build up. Cowards beat up.
A leader does not listen to rumors
Prefer the leader who comes to you.
The sign on the door of opportunity reads push.
You gotta learn to follow before you can lead.
Top 10 Sayings About Leadership
You will find here top 10 sayings about leadership selected by our team.
Leadership is the capacity to translate vision into reality.
A leader leads by example, not by force.
Leaders bring out the best in others.
A great leader is an ordinary person with extraordinary wisdom.
A good leader motivates, doesn't mislead, doesn't exploit.
A leader is  simply a follower who follows what he believes in.
Vision is the gift to see what others only dream.
Do not follow where the path may lead. Go instead where there is no path and leave a trail.
Vision without action is daydream. Action without vision is nightmare.
Winners must have two things:definite goals and a burning desire to achieve them.
Quotes about leadership
"There are no office hours for leaders." —Cardinal J. Gibbons
"Leadership comes with consistency." —Junior Seau
"Control your own destiny or someone else will." —Jack Welch
"Innovation distinguishes between a leader and a follower." —Steve Jobs.
"The price of greatness is responsibility." —Winston Churchill
"One of the tests of leadership is the ability to recognize a problem before it becomes an emergency." —Arnold Glasgow
"While a good leader sustains momentum, a great leader increases it." —John C. Maxwell
"Lead follow or get out of the way." —Thomas Paine
"The only test of leadership is that somebody follows." —Robert K. Greenleaf
"To handle yourself, use your head; to handle others, use your heart." —Eleanor Roosevelt
"Leadership is about uncertainty. Deal with it." —Andy Stanley
"The boss drives people; the leader coaches them." —H. Gordon Selfridge
"The quality of a leader is reflected in the standards they set for themselves." —Ray Kroc
"Do not judge me by my successes, judge me by how many times I fell down and got back up again." —Nelson Mandela
"Every time you have to speak, you are auditioning for leadership." —James Humes
"A leader who cannot shoulder the blame is not someone people will follow or trust." —Marshall Goldsmith
"Leadership is unlocking people's potential to become better." —Bill Bradley
"Leaders are those who empower others." —Bill Gates
"When the best leader's work is done the people say,We did it ourselves." —Lao Tzu
"Leadership is the challenge to be something more than average." —Jim Rohn
"The real leader has no need to lead,he is content to point the way." —Henry Miller
"Leadership is getting someone to do what they don't want to do, to achieve what they want to achieve." —Tom Landry
"There are two ways of spreading light: to be the candle or the mirror that reflects it." —Edith Wharton
"Every leader is unique, and every effective leader has something to teach us about leadership." —Will Peters
"Leaders don't inflict pain, they share pain." —Max Depree
"Leadership is action, not position." —Donald H. McGannon
"Whether you think you can or you think you can't, you're right." —Henry Ford
"There are three essentials to leadership: humility, clarity and courage." —Fuchan Yuan
"Your values are who you are, and they represent how you will lead." —Kristina Diviny
"Leaders are visionaries with a poorly developed sense of fear and no concept of the odds against them." —Robert Jarvik
"The art of leadership is saying no, not yes. It is very easy to say yes." —Tony Blair
"Great necessities call forth great leaders." —Abigail Adams
"The price of greatness is responsibility." —Winston Churchill
"The quality of a leader is reflected in the standards they set for themselves." —Ray Kroc
"genuine leader is not a searcher for consensus but a molder of consensus." —Martin Luther King, Jr.
"Leadership has been defined as the ability to hide your panic from others." —Lao Tzu
"I alone cannot change the world, but I can cast a stone across the water to create many ripples." —Mother Teresa
"Leadership is practiced not so much in words as in attitude and in actions." —Harold S. Geneen
"Leading is a skill, not a gift. You're not born with it, you learn how." —Seth Godin
"Leaders who seek power and control end up losing both." —Dr. Henry Cloud
"Leadership and learning are indispensable to each other." —John F. Kennedy
"He who has learned how to obey will know how to command." —Solon
"The growth and development of people is the highest calling of leadership." —Harvey Firestone
"You don't lead by hitting people over the head — that's assault, not leadership." —Dwight Eisenhower
"Leadership is the art of giving people a platform for spreading ideas that work." —Seth Godin
"A genuine leader is not a searcher for consensus but a molder of consensus." —Martin Luther King, Jr.
"If your actions inspire others to dream more, learn more, do more and become more, you are a leader." —John Quincy Adams
"I start with the premise that the function of leadership is to produce more leaders, not more followers." —Ralph Nader
"if you have to go around telling people you are one, you aren't." —Margaret Thatcher
"A good general not only sees the way to victory; he also knows when victory is impossible." —Polybius
"Leadership is getting people to work for you when they are not obligated." —Fred Smith
"Don't follow the crowd, let the crowd follow you." —Margaret Thatcher
"A leader is one who sees more than others see, who sees farther than others see, and who sees before others see." —Leroy Eimes
"Making good decisions is a crucial skill at every level." —Peter Drucker
Funny Sayings about Leadership 
"Only one man in a thousand is a leader of men,the other 999 follow women." —Groucho Marx
"In my country we go to prison first and then become President." —Nelson Mandela
"Ten soldiers wisely led will beat a hundred without a head." —Euripides
"Management is doing things right; leadership is doing the right things." —Peter Drucker
"It is a terrible thing to look over your shoulder when you are trying to lead — and find no one there." —Franklin D. Roosevelt
"A man who wants to lead the orchestra must turn his back on the crowd." —James Crook
"I would rather be an artist than a leader. Ironically, a leader has to follow the rules." —Criss Jami
"Leadership involves finding a parade and getting in front of it." —John Naisbitt
"Behind every great man is a woman rolling her eyes." —Jim Carrey
"When you can't make them see the light, make them feel the heat." —Ronald Reagan