75 Impressive Challenges Sayings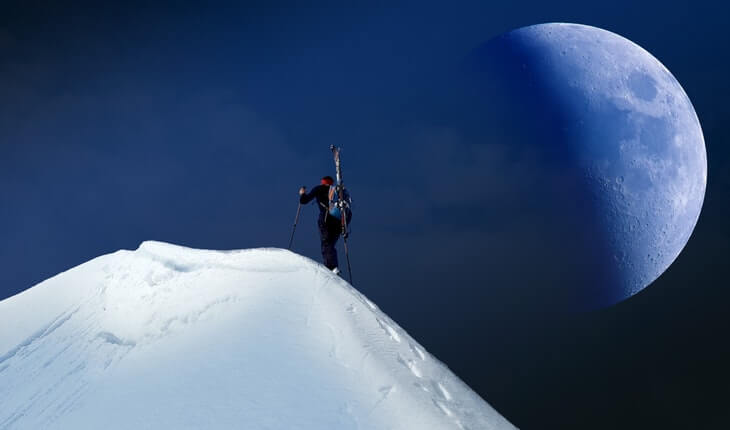 Life challenges are source of growth. Challenges make a man tough, strong as well physically and mentally. People who accept challenges never afraid or depress when they encounter a crucial situation. When they survive from challenge. They emerge stronger and tough. Majority of us avoids challenges and prefer an easy life. Such people can't grow mentally. They came in to tense when they face a tough challenge. Because they never faced a challenge in past. Challenges make us courageous and brave.
Challenges improve a person self confidence. Nations who accepts challenges always survive. We should take difficulties as a challenge and should use all our strength to overcome that problem. Challenge can be related business problems. Job issues or can be any type never be afraid to take challenges Never worried about challenge either it is large or small. Just focus on challenge. Never give up. Failing makes a man tired and lose confidence. Remember for big challenge your joys and happiness would be more and you will try to accept a new challenge. A Challenge makes our lives joy able, energetic and charming. Without challenge I think life is so boring. Because every time challenges bring something new to you.
Sayings are the best source of motivation. To excel in life we need motivation.Here we have a famous sayings and proverbs on challenge including writing names. You will find motivation from these sayings. These saying will encourage you to accept the challenge. We have great collection of best, humorous sayings and proverbs. Hope these saying inspire you and will change your entire life.
Challenges Sayings
"A challenge only becomes an obstacle when you bow to it." —Ray A. Davis
"The danger sensation is exciting. The challenge is to find new dangers." —Ayrton Senna
"If it does not challenge you, it won't change you." —John Reyes
"Challenges cannot possibly be good or bad. Challenges are simply challenges." —Carlos Castaneda
"Be thankful for each new challenge, because it will build your strength and character." —Unknown
"Challenges make you discover things about yourself that you never really knew." —Cicely Tyson
"Never do things others can do and will do if there are things others cannot do or will not do." —Amelia Earhart
"It's not that I'm so smart,it's just that I stay with problems longer." —Albert Einstein
"It's not the load that breaks you down, it's the way you carry it." —Lou Holtz
"For me the challenge isn't to be different but to be consistent." —Joan Jett
"I like the fact that there is challenge." —Keren Ann
"Challenge – The future is not in the hands of fate but in ours." —Unknown
"There is nothing like a challenge to bring out the best in man." —Sean Connery
"No dream is too big. No challenge is too great. Nothing we want for our future is beyond our reach." —Donald Trump
"Challenges are simply opportunities with the wrapping still on." —Robert Marble
"When faced with a challenge, look for a way, not a way out." —David Weatherford
"The biggest challenge after success is shutting up about it." —Criss Jami
"There is nothing like a challenge to bring out the best in man." —Sean Connery
"Challenge your perceptions, then visualize your options." —Verlie Murphy
"The only way to grow is to challenge yourself." —Ashley Tisdale
"Life is either a daring adventure or nothing at all." —Helen Keller
"It's lack of faith that makes people afraid of meeting challenges, and I believe in myself." —Muhammad Ali
"If it doesn't challenge you it doesn't change you." —Fred Devito
"When life gets harder, challenge yourself to be stronger." —Unknown
"To deny people their human rights is to challenge their very humanity." —Nelson Mandela
"Dreams can often become challenging, but challenges are what we live for." —Travis White
"A comfort zone is the most dangerous area anyone can stay in. It is a place of no growth and no challenges." —Brian Cagneey
"Being challenged in life is inevitable, being defeated is optional." —Roger Crawford
"Don't limit your challenges. Challenge your limits." —Unknown
"The duty of youth is to challenge corruption." —Kurt Cobain
"It's a challenge to see how many ways one can say the same thing." —Ann Zielinski
"Difficulties strengthen the mind, as labor does the body." —Seneca
"Challenge is a dragon with a gift in its mouth. Tame the dragon and the gift is yours." —Noela Evans
"Life is challenging but I'm always up for a challenge." —Venus Williams
"Every problem is a gift – without problems we would not grow." —Anthony Robbins
"A key ingredient in innovation is the ability to challenge authority and break rules." —Vivek Wadhwa
"Don't try to recreate something you've done before. Challenge yourself constantly." —Suzanne Partridge
"When we set an important goal for ourselves, we present to our minds a problem to be solved, a challenge to be successfully fulfilled." —Earl Nightingale
"Sometimes the darkest challenges, the most difficult lessons, hold the greatest gems of light." —Barbara Marciniak
"Difficulties are meant to rouse, not discourage. The human spirit is to grow strong by conflict." —William Ellery Channing
"Even if you have a terminal disease, you don't have to sit down and mope. Enjoy life and challenge the illness that you have." —Nelson Mandela
"Accept the challenges so that you can feel the exhilaration of victory." —George S. Patton
"As long as a man stands in his own way, everything seems to be in his way." —Ralph Waldo Emerson
"Life is a challenge, meet it." —Mother Theresa
"Real patriotism is a willingness to challenge the government when it's wrong." —Ron Paul
"To be tested is good. The challenged life may be the best therapist." —Gail Sheehy
"The greatest challenge to any thinker is stating the problem in a way that will allow a solution." —Bertrand Russell
"Everything negative… pressure, challenges, is all an opportunity for me to rise." —Kobe Bryant
"Embrace each challenge in your life as an opportunity for self-transformation." —Bernie S. Siegel
"If you don't challenges yourself, you will never realize what you can become." —Unknown
"I like to challenge myself. I like to learn – so I like to try new things and try to keep growing." —David Schwimmer
"Challenges are meant to be met and overcome." —Liu Xiang
"When we are no longer able to change a situation, we are challenged  to change ourselves." —Viktor Frankl
"Life's challenges are not supposed to paralyze you, they're supposed to help you discover who you are." —Bernice Johnson Reagon
"The greater the obstacle, the more glory in overcoming it." —Molière
"Never back down from a real challenge. They give the best lessons in life." —Lil Wayne
"There's always a new challenge to keep you motivated." —Sean Connery
"To search for the good and make it matter; this is the real challenge for the artist." —Estella Conwill Majozo
"Challenges in life can either enrich you or poison you. You are the one who decides." —Steve Maraboli
"How you respond to changes or challenges is more important than how you react to them." —Dr T.P.Chia
"There are no great people in this world, only great challenges which ordinary people rise to meet." —William Frederick Halsey, Jr.
"I feel that the great challenge of our time is the communication of ideas." —Alain de Botton
"There is no challenge more challenging than the challenge to improve yourself." —Michael F. Staley
"Opportunity often comes disguised in the form of misfortune, or temporary defeat." —Napoleon Hill
"Life is either a daring adventure or nothing at all." —Helen Keller
"As a company grows, communication becomes its biggest challenge." —Ben Horowitz
"Our ability to handle life's challenges is a measure of our strength of character." —Les Brown
"When people keep telling you that you can't do a thing, you kind of like to try it." —Margaret Chase Smith
"Difficulties strengthen the mind, as labor does the body." —Seneca
"To create a new standard, you have to be up for that challenge and really enjoy it." —Shigeru Miyamoto
"Don't live the same year 75 times and call it a life." —Robin S. Sharma
"Never underestimate your problem or your ability to deal with it." —Robert H. Schuller
"Life's every challenge is the best disguise of happiness so make sure not to do the shortcut." —Unknown
"Hardships often prepare ordinary people for an extraordinary destiny." —C.S. Lewis